Access Request for SAP: The traditional process for user creation in the SAP System is through an email or ticketing system. This process does not have any tracking or accountability.
Disorganized SAP User access Controls request eventually shows up in the employee productivity.
When a new user is waiting for approvals and verifying access rights often means users are unable to utilize SAP systems for days.
Worse, inappropriate user access goes unchecked, exposing the organization to greater risks of fraud.
The Audit risk with improper Access controls is you will not be able to track who approved the request and why it was approved.
Most of the time, email audit trail gets lost when the employee is no longer with the company or on vacation.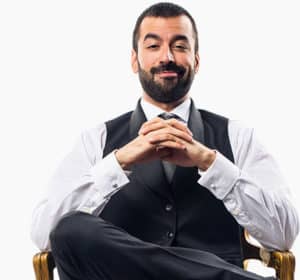 Access Request for SAP helps to meet these challenges, many companies are turning to automated user provisioning for SAP solutions. Access Request is the leading automated solution for user provisioning within SAP.
ACCESS PROVISIONING- SAP User Provisioning Made Easy
Access Controls Request makes adding, modifying or deleting users easy and quick while confirming with compliance policies of the company. Access incorporates tightly with the rest of our Access Risk suite, allowing SOD's to be analyzed prior to submitting a request for approval. All parties who need to be involved, including employee who is the requestor, Functional owners, Role owners, and auditors/security administrators are involved in the approval process and the request follows a workflow process. Special approval can be captured for sensitive roles.
We care for our clients' business as our business. We think and act like business partners, not as consulting advisors. We share our clients' aspirations, work to understand their reality, and align our incentives with their objectives — so they know we're in this together.